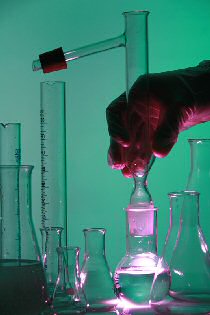 Back to Seminars
Seminar Summary
Aspects of the history of anti-vivisection
Summary of talk given by Dr Hilda Kean
January 16th 2007 Mansfield college, Oxford
Dr Hilda Kean is a History tutor and Director of the MA in Public History at Ruskin College, Oxford. She is the author of 'Animal Rights. Political & Social Change in Britain since 1800'.
To read some of the hysterical press coverage in recent years against campaigners protecting animals from vivisection, one would imagine that anti-vivisection protest was a relatively new phenomenon in this country. A denial of the long presence of this current of thought and action within British moral and political life attempts to undermine its validity.
Since the early nineteenth century organisations were established which included opposition to vivisection in their aims. The earliest, the SPCA, (later RSPCA), was founded 2 years after the passing of the first animal welfare legislation in the country, the Martin's Act of 1822. Under the aegis of the RSPCA - and with pressure from feminist campaigner Frances Power Cobbe - a sub committee was established to press for a Royal Commission on Vivisection, which in turn led to the 1876 Cruelty to Animals Act. This had the effect of regulating vivisection rather than abolishing it. It also had the effect of exempting physiologists from prosecution under earlier legislation designed to protect animals from cruelty - as long as the physiologists were registered with the Home Office to conduct experiments.
While experimentation had been practised for centuries and had increased since Descartes' work of 1649 which declared animals felt no pain; the tendency in Britain - as opposed to France - was to use cold-blooded animals and also corpses. However, with the growth of anaesthesia from the mid 1800s experiments increased upon warm-blooded animals, particularly cats and dogs. These were not bred specifically for dissection but were often stolen from the streets. What was one day a beloved pet could the next be a stray animal killed by a scientist. Thus vivisection became not a 'separate' issue of scientific practice but one, given that pet keeping was well established, directly related to the domestic experience of all ranks of society.
The mid nineteenth century also saw the publication of Darwin's writing, which, inter alia, looked at the continuum of human and animal existence and advocated a humane approach towards animals whose emotional status he acknowledged. Last, but not least, in this brief summary, was the position of Queen Victoria, who opposed vivisection, but was seen to like animals including terriers and Pomeranians, which she bred, and commissioned the painter Landseer to take many portraits of her animals.
Once the 1876 Act was passed the Victoria Street Society was established later, splitting into the NAVS (National Anti-Vivisection Society) and BUAV (British Union for the Abolition of Vivisection). Both campaigned for the total prohibition of vivisection, differing on whether outright abolition or piecemeal tactics were most appropriate. The National Canine Defence League - now the Dogs Trust - established in 1891, (primarily against rabies hysteria and the muzzling of dogs), also opposed vivisection and believed that vivisection betrayed dogs' trusting nature. The Battersea Dogs' Home, established in 1860, refused then (and still does) to allow any animal to whom it has given shelter to be given over or sold to vivisectors. All these 19th century groups still continue their opposition to vivisection. A new addition in the anti -vivisection field is the Dr Hadwen Trust, named after the doctor of Frances Power Cobbe, which was founded in 1970 particularly to campaign for practical alternatives to vivisection.
While opponents of vivisection have always numbered individuals of different political persuasions in their ranks, certainly at particular moments the 'anti-vivisection cause' both reflected political tactics of a particular time and became linked to other political causes, including socialism in the late nineteenth century and women's suffrage in the early twentieth century. That is, the concept of human emancipation, be it achieved through socialism or feminism, was seen to be linked to the plight of animals in labs. The close relationship between feminism and anti-vivisection was even noted by the Resesarch Defence Society which declared in its Quarterly Review of July 1918:'Ten years ago, if women had then been voters, it is possible that a candidate might have gained votes by calling himself an anti-vivisectionist...'
The anti-vivisectionist movement has its own traditions, viewpoints, strategies and tactics which have been well established as part of British culture. There is much continuity in argument and themes in the work of anti-vivisectionist organisations, including points as the following summary suggests:
Campaigners are not necessarily opposed to science per se - but they argue that the science resulting from experiments on animals is bad science. Louise Lind af Hageby, a feminist campaigner for the vote and founder of the Animal Defence and Anti Vivisection society, argued in 1911 that campaigners themselves needed to understand science: it wasn't enough to simply vilify the vivisector as a torturer. In particular, she suggested the nature of physiology was contested since the advancement of physiology within the scientific field had led to an increase in animal experiments during the 1870s and in turn the legalising of animal vivisection. Amongst a plethora of other examples one might cite the recent position of the NAVS against the Cambridge monkey lab arguing 'we are not against neuroscience, we just want good neuroscience' (NAVS magazine Summer 2005). Given species differences the results will always be flawed.
Campaigners have focused on the implications of the consequences of vivisection. One argument was the knock-on effects of the treatment of the vulnerable by the medical profession: cruelty towards animals would lead to cruelty against people. Middle class women, for example, were encouraged to ensure that no vivisector treated their own children since 'Will the man who has learnt to hear without pity the moan of a tortured dog or the cry of a cat in anguish case very much for the pains of our little ones?" (Animals' Friend 1894)

Increasingly in the nineteenth century benign treatment of animals was seen to be a mark of civilization. That middle class scientists perpetrated acts of cruelty was particularly reprehensible since this class might be expected to promote civilization. As Frances Power Cobbe argued this was not simply old barbarism but an upspringing of a 'new vice in the hotbeds of our highest culture'.

3The concept of morality - of which opposition to animal cruelty was a part - and the promotion of compassion were seen to unite human and animal interests. This drew the wrath of scientists who decried anti-vivsectionists as sentimental. For her part Frances Power Cobbe in 'Ethics of Zoophily' claimed a particular role for herself as a woman, arguing that as an old woman, 'that climax of feebleness and futility', she had a better right to be heard in the cause of animals than a man or priest since it was the role of women to 'soften this hard old world, such as men have left it'.

Analogies were often drawn with wider political campaigns. Comparisons with sentiments against slavery were also discussed by, amongst many others, Bishop Mackarness (from Oxford) and John Ruskin in a pamphlet of 1884 noting that Wilberforce was also ridiculed and sneered at for sentiment. Later, analogies were drawn with different political movements. The example of the Nazis was used by the Animals' Defender in June 1945 to suggest that vivisection was little other than Nazism applied to sub-human creatures.

While the testimony of scientists opposed to vivisection has been used throughout the anti-vivisection movement across time, a key feature of campaigns has been to expose the actions of vivisectors.

Initially this was through publishing visual illustrations of their experiments. Frances Power Cobbe's 'Light in Dark Places' published in 1885 uses illustrations from vivisectors' manuals to indicate the nature of experiments. Posters were also an early device, initially employed by the Victoria Street Society, and were plastered on walls in London. This concept of exposure - of bringing to light what was happening to labs - was based on the idea that people did not know what scientists did and that once they did this would change their position. (While possibly sounding idealistic this was a similar outlook to that adopted, for example, by the Independent Labour Party in the late nineteenth century). This strand of thinking continues today, for example in material issued by the campaign against the breeding of cats for vivisection at the Hillgrove farm, in Oxfordshire.

The strategy of entering labs to expose and write up - or in later examples photograph or film - cruelty to animals is part of this approach. The first example was in 1903: Louise Lind af Hageby and Liesa Schartau registered as students to attend lectures at University College London (UCL) to expose vivisection. An aspect of their approach was the need to 'bear witness and personally experience what was being done to animals.' This strategy has been continued by groups such as the BUAV and Channel 4 exposing practices inside Huntingdon Life Sciences.

Although different organisations have had different emphases a key aspect historically has been a focus on changing the law and using loopholes to protect animals and prosecute vivisectors.

A long running theme has been the attempt to introducing new legislation as pursued in the early years of the twentieth century. In the last few years attempts were again made to establish a Royal Commission on vivisection, for which Barry Horne went on hunger strike and died, arguing that the Labour government of 1997 had reneged on its promise.

The law has also been used to court attention, particularly with the cause célèbre of the Shambles of Science in which libel was invoked. To deliberately invite publicity, part of the text of the book by Hageby and Schartau was read out by Stephen Coleridge, the secretary of the NAVS, at a public meeting, accusing the scientist of breaking the law. Libel action followed and the campaigners lost, although all costs were covered by donations collected through publicity in the Daily News.

There has been a continuous theme of looking for loopholes in legislation to then prosecute vivisectors for cruelty. As Stephen Coleridge explained, the 1876 act expressly exempted the vivisector from observing the law of the land and permitted him to do what cabmen and costermongers would be punished for. It legalized the torture of animals, domestic or wild, if the torture was inflicted by a selected class of persons.

The strategy of continuing to attempt to prosecute vivisectors for cruelty because of potential loopholes in law has been attempted but with little success. For example, in Oxford in 1946 Professor Liddell and his assistant were prosecuted for causing unnecessary suffering to cats within the animal house of department of Physiology. However, Liddell (and his department) was sanctioned by the Home Office to undertake experiments so although he was found guilty and fined, this was reduced on appeal, since the prosecution could merely focus on the accommodation in which cats were kept rather than the nature and effect of the experiments. In similar vein Huntingdon Life Sciences was exposed by a Channel 4 documentary in 1997 for depriving beagles of bedding, and subjecting them to beatings and summarily killing them. 2 former employees were convicted of cruelly terrifying dogs and were given 60 hours' community service. However, vivisection itself was not the subject of the action - and a new licence was granted to the company.

Public meetings, demonstrations, petitions, lobbying, that is tactics and strategies usually seen as part of a political cause, have routinely been used by anti-vivisectionists.

From the demonstration of the international congress on animal welfare in 1909 Trafalgar Square has been a site for protests for animal welfare and opposition to vivisection (as well as, of course, human issues). In 1956, for example, demonstrators protested there at the high profits obtained from vivisection and displayed banners asking whether people would allow their pets to be vivisected. An emphasis on protesting at vivisection outside private labs also increased. For example in November 1951 at King's Cross station there were protests against dogs arriving by train from the north to be taken to a London lab.

Most recently there has been the example of the attempt to make HLS bankrupt using the tactics of a financial/consumer boycott as found in anti-slavery sugar boycotts or more recently in boycotts of apartheid or Israeli goods.
Conclusion
The idea of bearing witness, 'standing up and being counted', is a long one. When demonstrators gather on a Thursday, as it is forbidden at other times, outside the new physiology labs in Oxford they are following a long tradition of protest. In the nineteenth and twentieth centuries campaigners bore witness by speaking to hostile audiences or entering labs to witness cruelty and exposing it. While anti-vivisectionists have drawn on tactics of political organisations of their own time, so too has the government or scientific institutions in response. It is probably unsurprising in a political climate in which spontaneous demonstrations are forbidden in Parliament Square that Oxford University is currently initiating attempts to further restrict the right to demonstrate.
Despite the rhetoric of some scientists, the position in Oxford both in the building of new labs to vivisect animals and opposition to this is not new. Sir John Burdon Sanderson became the first professor of physiology at Oxford: in response Ruskin resigned his chair in 1884 over the funding of this laboratory. But also in Oxford is the site of a plaque to anti-vivisectionist Frances Power Cobbe at Harris Manchester college, unveiled in 1908 some 4 years after her death. There was, too, seminal work in the 1970s by supporters of the animal cause such as Richard Ryder, Andrew Linzey and Peter Singer, and now a new centre of animal ethics run by Andrew Linzey established outside the university.
A denial of the past history of the anti-vivisectionist movement suggests less importance or credibility than the work of scientists whose traditions are well known. Irrespective of one's particular views the continued existence of committed individuals and organisations opposed to experiments on animals is part of the long campaigning culture of this country.
Dr Hilda Kean, Tutor in History, Ruskin College, Oxford
hkean@ruskin.ac.uk
February 2007
Further reading:
Hilda Kean Animal Rights : Social and Political Change in Britain since 1800, (Reaktion Books) (1998/2000)
Hilda Kean, The moment of Greyfriars Bobby : the changing cultural position of domestic animals 1800 - 1920 in ed Kathleen Kete A Cultural History of Animals in the Age of Empire 1800 - 1920 vol 5 Berg (forthcoming 2007)
Hilda Kean, An exploration of the sculptures of Greyfriars Bobby, Edinburgh, Scotland and the old brown dog in Battersea, South London, England, Society and Animals Journal of Human- Animal Studies vol 11: 4, 2003, pp. 353 -373
Hilda Kean,The Smooth Cool Men of Science: The Feminist and Socialist Response to Vivisection History Workshop Journal 40 Autumn, 1995 pp. 16 - 38
Also see:
Mark Gold, Animal century : a celebration of changing attitudes to animals , Jon Carpenter, 1998
Coral Lansbury, The old brown dog : women, workers, and vivisection in Edwardian England, University of Wisconsin Press, 1985
Peter Mason, The brown dog affair : the story of a monument that divided the nation, Two Stevens, c1997
Harriet Ritvo, The animal estate : the English and other creatures in the Victorian Age, Harvard University Press, 1987
Ed Nicolaas A. Rupke, Vivisection in historical perspective, Routledge, 1987
Back to Seminars